Who We Are
Software Goldsmith Inc. (SGI) is a leading provider of Requirements Engineering solutions that streamlines the software development process seamlessly. It is located in North Carolina, USA near Research Triangle Park (RTP), home of major IT companies like IBM, Lenovo, Ericsson, Cisco, Sony Ericsson, etc. SGI was established on 2001 and we are a full-blown software development company that is capable of handling entire Software Development Life Cycle (SDLC). Most of our engineers have been in IT the business over 30 years and they bring significant expertise in Requirements Engineering fields. They have worked on different types of applications such as Telecom, Banking, Oil & Gas, Medical & Healthcare industries for major companies like AT&T, Lucent Technologies, Blue Cross Blue Shield, IconATG, Borland Corporations, Sony Ericsson and other major companies in different capacities where they made significant contributions in delivering quality products on-time within budget by using our Integrated solution for Requirements Engineering Process and tools.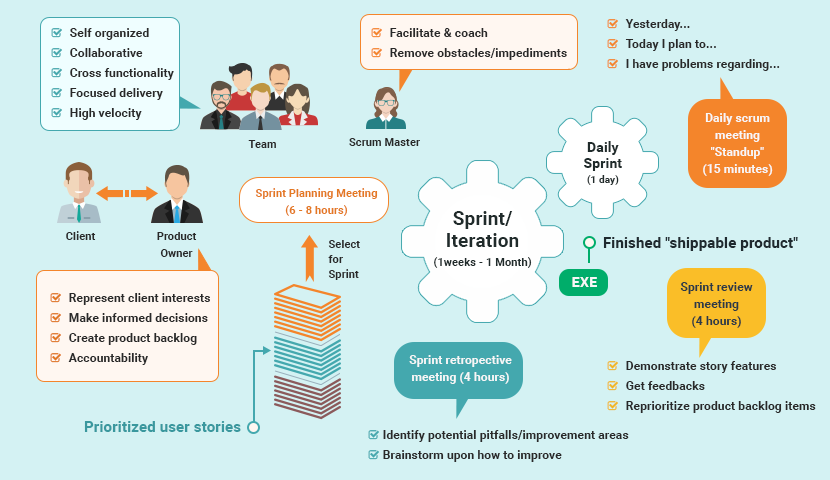 Ensure requirements traceability to the entire system throughout design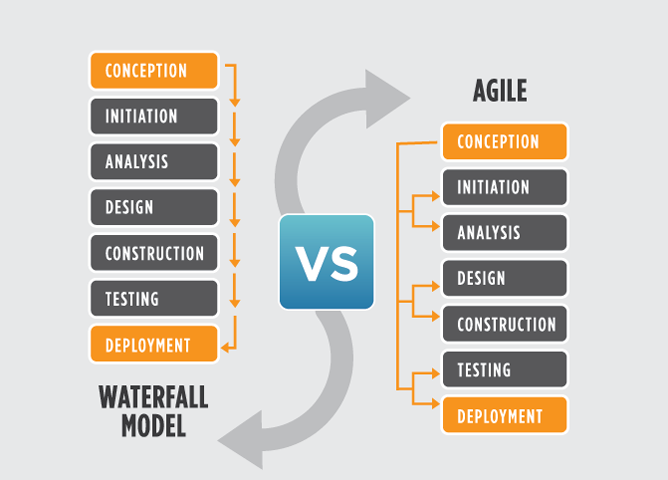 Collaborate on the same requirements document in real-time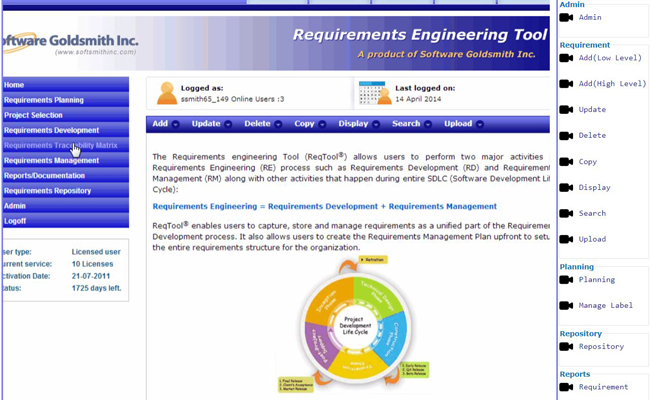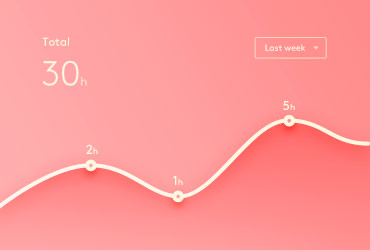 Requirements Traceability Matrix (RTM)
Requirements Traceability Matrix (RTM) is generated automatically after requirements are created and all artifacts are linked.
Centralized Requirements Repository/Database
Centralized Requirements Repository/Database is provided for version control and storing baselined documents as well as in-flight versions to share with clients and major stakeholders for review.
WE APPRECIATE FEEDBACKS FROM OUR CUSTOMERS
What our customers are saying

As a test engineer I don't need to learn another tool for tests management and I don't need to import requirements to Test Manager because ReqTool does it seamlessly and helps me to create test cases easily. It also helps me to manage my test results, keeping track of test coverage status .

Michel
Development Manager
Our entire development team uses ReqTool from start to finish. We manage our entire SDLC through ReqTool. We don't need any other tools for our organization.

ReqTool creates RTM automatically and gives a quick snapshot of the entire development cycle completion status instantly which helps me a lot to manage my team and to report my upper management effortlessly

Henry
Senior Development Manager
We are a software development company. We build multiple products in a year simultaneously. ReqTool is an excellent tool for our company and it helps us to manage all our requirements and all other artifacts single handedly. It's a life saver
Get Started for Free Today